At Oak Grove Baptist Church, we love any opportunity to meet new people in our community. We hope you'll join us for a service, and we want to make your visit as comfortable as possible. Here's what you can expect when you come to our Sunday events.
Please don't worry about what you'll wear to church,
Our goal for Oak Grove is to build a space that is both warm and welcoming for all people. We believe a key aspect of that is that everyone who walks in the door knows they are loved for their authentic selves. While a few people in the church wear ties, others like to remind them that Jesus never wore a tie. Our church is about the gospel and it's the same no matter how you dress. Come as you are and find a place to belong.
You'll most likely run into the smiling face of one of our members. The size of our church is what makes Oak Grove special. You won't have to worry about large groups and fast moving crowds. All of us are excited to meet you and excited to worship alongside of you. If you have any questions about the service itself, you can ask those near the doors they will be able to provide helpful answers.
Be sure to hang around after the service
You'll have a chance to meet our pastor and many other people in the church. It would be our pleasure to meet you face to face and hear about all the things that make you who you are.
Church Statement of Faith
We align ourselves under the traditions and convictions outlined by the Southern Baptist Convention. As a long time partner with the SBC we hold true with what their statement of faith and message says on their website. You can read more about these beliefs by clicking the button below.
"And let us consider how to stir up one another to love and good works."
At Oak Grove Baptist Church, we want each person to know that there is a place for them here and in the body of Christ as a whole. Come experience connection and biblical community as we set our sights on the mission laid ahead of us.
What started as a few guys meeting to read the Bible has become a weekly service viewing and hang out for individuals ages 18-25+. Come Friday's at 6:30pm to join us as have our young adults service and check out our events page to see what events we have going on this month!
There's no age limit on fun and community. We want those who have been there done that to know there is more to be experienced! Join us Wednesday nights for prayer for our community and one another at 6:30 pm and check out our events pages to see what's happening around the church!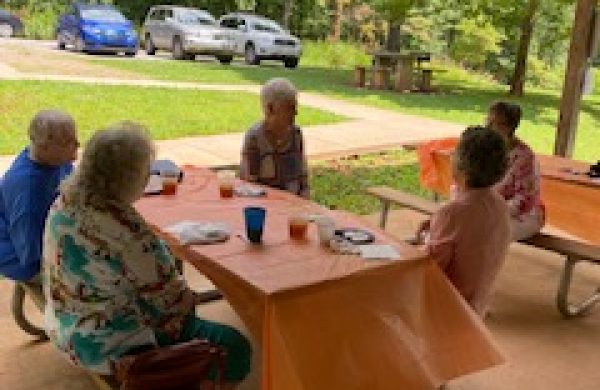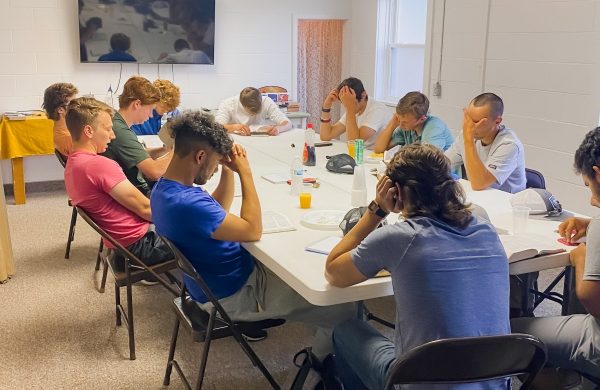 Our goal with the men's ministry at Oak Grove is to provide young men in our community the opportunity to come together, read scripture, and be seen for who they truly are, free of judgement or shame. Join our young adults men's bible study on Monday 6:30pm and be impacted by the gift of true community.
Visit the Oak Grove at:
1552 Cane Creek rd Fletcher, NC 28732.
Sunday School: 9:45 am
Sunday Service: 11:00am
Young Adults Service: Friday 6:30pm
Young Men's Bible Study: Monday 6:30pm
Women's Prayer Group: Thursday 9:00am
Men's Prayer Group Saturday. 9:00am